We're a community of churches spread across Western Washington united under the purpose of becoming the community of students and churches God has called us to be. Our hope is to spread the good news of Jesus not only in our own personal lives, but through our local churches, cities, district, country, and world. We believe we're stronger together than alone. Won't you join us on our journey?

For more information about Washington Pacific NYI click here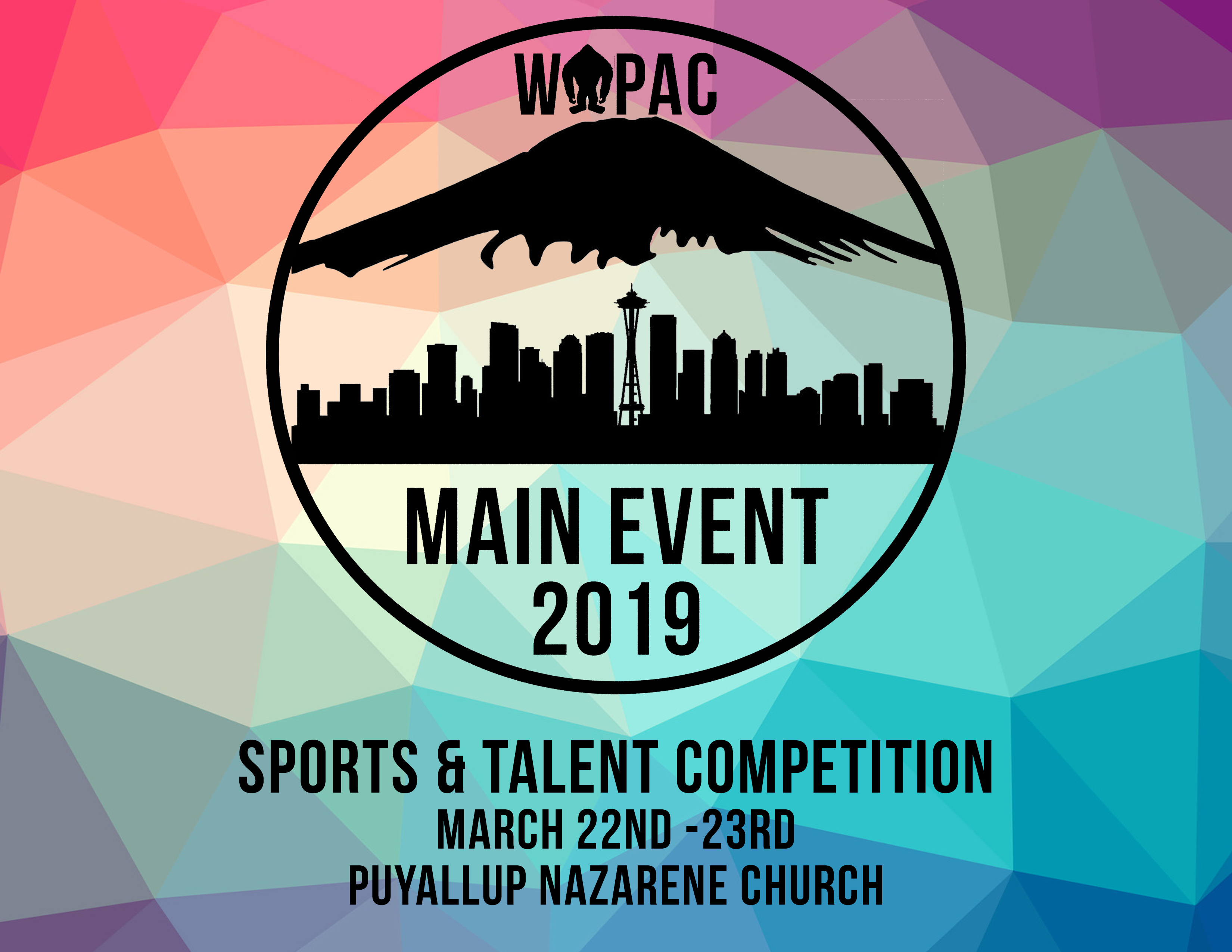 WAPAC Main Event
When: March 22-24, 2019
What: Student Sports and Talent Competition
Where: Puyallup Church of the Nazarene
Why: Main Event exists to promote a loving and grace-filled environment for the Holy Spirit to work in the lives of believing and not yet believing students. By creating this environment, it is our hope that the students who are a part of your church would embrace the opportunity to invite their believing and not yet believing friends to participate in activities that they already enjoy doing, but in an atmosphere that is filled with people who have been transformed by the power of God and the resurrected Jesus.
How does a church register:
https://form.jotform.com/PuyallupNaz/WME2019Initial
How does a student register:
https://form.jotform.com/PuyallupNaz/WME2019Student
Nazarene Youth Conference 2019
Nazarene Youth Conference (NYC) is a vibrant, life-changing youth event held every four years in different locations across the United States and Canada. NYC 2019 will be held in Phoenix, Arizona July 10th-14th. High School students from all around North America belonging to the Church of the Nazarene gather together in a time of worship, teaching, and community outreach, united by a common belief in Jesus Christ. We will be traveling together as a district beginning July 9th and then will have some fun activities following the conference and will fly home together on July 16th. The cost of the trip will be $1,650. (If you registered after 1/2/19 the total cost is $1,725). This is a once in a lifetime opportunity that your students will not want to miss! Begin planning and saving for this great trip now.
If you have any questions, please contact our NYC coordinator Kelly McConnaughey at
kelly@auroracommunity.org
.
To register, please
click here
.